There's nothing worse than trying to burn those stubborn pockets of fat away from your midsection. Thankfully, some procedures can change the appearance of your stomach and mid-section to look flatter, smaller, and tighter.
Liposuction and abdominoplasty (a "tummy tuck") are popular options. Both of these procedures are done by plastic surgeons, but there are substantial differences to note if you plan on getting one.
So which one is better for you? In this article, we'll cover all the key differences between the two, so you can decide between liposuction vs. tummy tuck.

Liposuction vs. Tummy Tuck: What's the Difference?
Both liposuction and tummy tuck have similar goals. They work to change the appearance of a person's midsection to look smaller. However, they use very different tactics to reach this goal.
Abdominoplasty, or a tummy tuck, changes the look of the stomach by improving the contour of the abdomen. The tummy tuck process includes removing tissue from the fat and skin, then stitching back together the muscles to enhance the midsection's look. This focuses on people with muscle separation issues, which can be caused by pregnancy and other factors.
Ultimately, the patient has a firmer stomach without extra skin.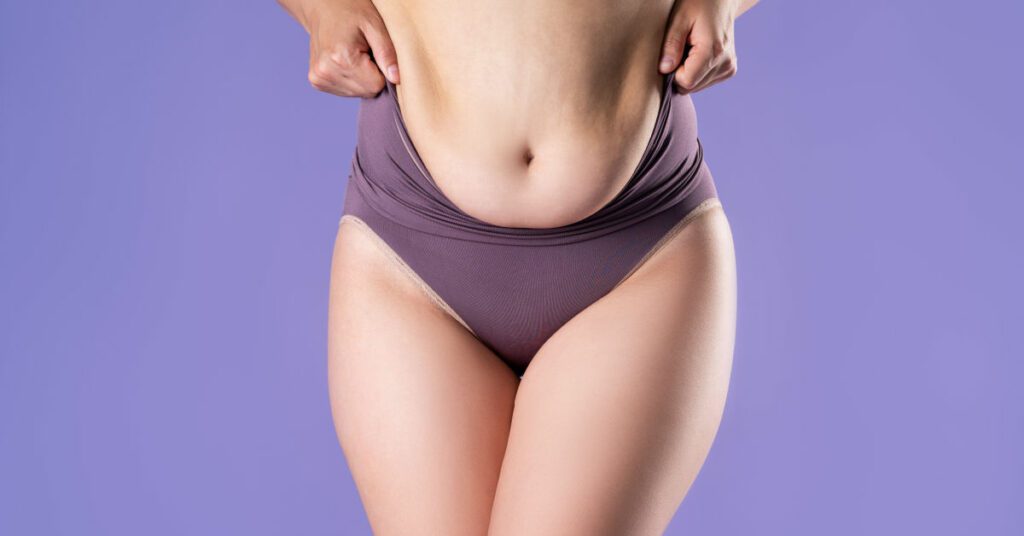 Liposuction, on the other hand, focuses on removing fat from the patient. It uses a long, thin tube attached to a vacuum or suction machine to remove the fat cells. This process can help remove fat from almost anywhere on the body.
Liposuction and the tummy tuck are frequently paired together by doctors for patients who want to have fat removed while fixing stretched skin.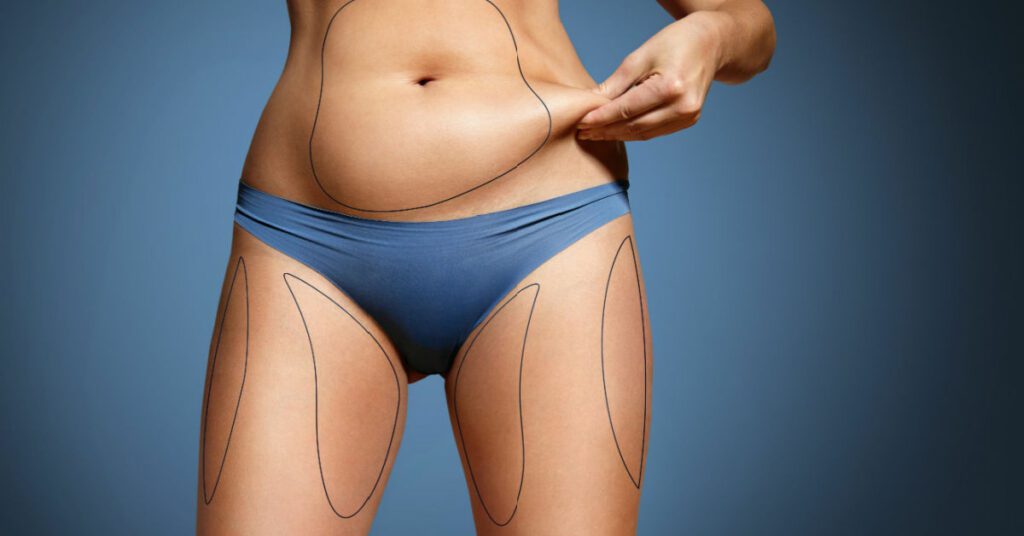 What Is Recovery Like For Patients of Each Procedure?
Regarding liposuction, most patients can return to work within 48 hours after the procedure. However, they should expect to be sore in the affected areas for a few weeks. This all depends on the patient.
Some people take around a week to 10 days off of work. When they do return, they often wear compression clothing for around six weeks after the surgery. This helps lower any swelling from the procedure. Most patients can begin light to moderate exercise about five days after.
The tummy tuck recovery process is much longer than liposuction. This is because the actual tummy tuck procedure is much more invasive. Most patients will need a minimum of two weeks off of work. After the procedure, the area must be drained about once a week to remove any fluid buildup.
Patients should begin some light walking during the first week, but many people report hunching over because their stomach is so tight. This usually goes away after a few days. Most patients return to their everyday lives and activities after around five weeks.

Benefits of Liposuction and Tummy Tuck
These plastic surgery procedures share several benefits.
One benefit of abdominoplasty is the reduction of SUI. Also known as stress urinary incontinence, this refers to a leakage that is uncontrollable because of stress to the bladder. This can happen from laughing, sneezing, running, coughing, and more. In addition, a tummy tuck can help fix the soft tissue near the pelvis, fixing embarrassing leaks in the future.
It can also help those suffering back pain by fixing poor posture. For example, a tummy tuck can help tighten weaker muscles in the abdomen, allowing the spine to be better supported than before. The flank muscles of the body can also be repaired, which puts much less stress on other parts of the body.
Lastly, liposuction and a tummy tuck can dramatically help self-confidence and reduce depression. Excess fat or skin can make exercise more complex, leading to lower emotional health.
The effects of liposuction and abdominoplasty are long-lasting and can help you maintain a better physique in the long run.

Cost of Liposuction vs. Tummy Tuck
In general, liposuction is cheaper than abdominoplasty. According to the American Society of Plastic Surgeons, the average cost of liposuction is around $3,548, while a tummy tuck will run about $6,154.
Keep in mind that these costs do not include the following:
Medical tests
Surgical or hospital facility charges
Compression garments
Surgeon fees
Anesthesia fees
Medications
When deciding between plastic surgeons for your procedure, make sure that you are comfortable with them and that they have the necessary experience to perform the surgery successfully.

What Is More Painful: Tummy Tuck or Liposuction?
The two procedures are different when it comes to the amount of discomfort that is associated with them. When surveyed, patients with liposuction had less discomfort. The average pain score out of 10 was generally a 6, while those that underwent a tummy tuck gave their pain score a 7.5 out of 10.
As mentioned earlier, liposuction patients have significantly shorter recovery periods than those with a tummy tuck.

Should You Get a Tummy Tuck or Liposuction First?
If you plan on getting a tummy tuck and liposuction done, you're probably wondering which one you should get first. It's important to note here that everyone's body and situation are unique, and you should speak with a doctor for their professional opinion.
For example, if you are in a more normal range of weight but have excess skin in your stomach that you want to get rid of, you might prefer to get a tummy tuck first, then see if it is necessary to get liposuction still. However, if you are overweight, it might be better to get liposuction first, then get a tummy tuck later.
Again, the best option, liposuction vs. tummy tuck, is to speak to a board-certified plastic surgeon to see what will work best for you.

Take Back Your Self-Confidence Today
Now that you have learned the differences between liposuction vs. tummy tuck, it's time to take the next step. Finding a trustworthy, board-certified plastic surgeon to help you get the body you've always dreamed of is crucial when considering cosmetic procedures.
If you're ready to get a consultation for your body transformation, reach out to The Plastic Surgery Group in Montclair, New Jersey, today!